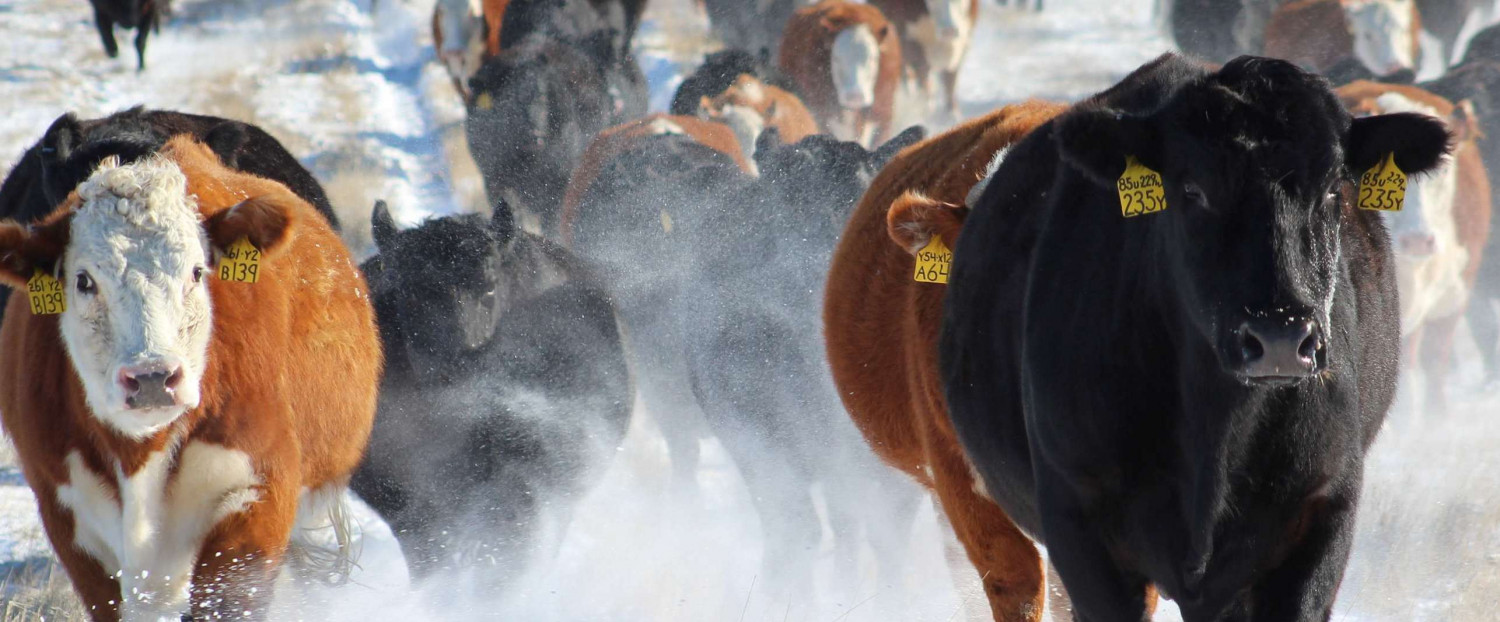 We Offer Farm Insurance for Customers in Fruita, Montrose, CO and Throughout Western Colorado
We've Got Your Farm Covered
Farm and Ranch Insurance in Colorado
Do you own a farm or ranch in Colorado? Protect your land and related assets (home and structures, and auto) with farm and ranch insurance. Just as you would purchase business insurance for your company or franchise, it's important to protect the business that is your farm or ranch.

​Specially tailored coverage will protect you and your property in cases such as weather-related damage to livestock and/ or structures, crop damage or loss, and so much more. Call us today for a free a quote. We will help you find the best coverage for your farm or ranch in the Centennial State.
Find the Coverage That's Tailored for Your Farm or Ranch
Not all farms and ranches are the same. Within their own categories, these properties (and insurance coverage needs) can greatly differ. Insurance is certainly not a one size fits all business, and the same goes with agricultural and ranching operations. During our meeting to discuss your coverage options, we will thoroughly help you consider what policies best suit your property and assets.
Structures such as barns and silos are often at the heart of running daily operations on agricultural property. Property coverage protects these structures, and others, such as your home, sheds, stables etc., should they sustain damage in some manner. This coverage also extends to related farm and ranch personal property.

Property coverage can include replacement cost for damages from a variety of other claims, including household personal property, sewer/ drain problems, earthquake, flooding, fires, hail, and more.
Your Farm or Ranch: Hobby or Business?
Many owners of agricultural properties often assume their standard homeowner's insurance policy is enough to provide coverage for their farm and ranch, believing it extends to all facets of their property. For example, you may have a large garden, or a small barn with some livestock, and presume your current policy is sufficient. Such an assumption however can lead to serious consequences. More often than not there will be gaps in coverage. Make the key distinction: is your farm or ranch operations a hobby or a business?

One simple way to know: are you, or do you intend, to make money from your property? If the answer is no, then your standard homeowner's insurance may be enough. If the answer is yes, then you should seriously consider farm and ranch insurance.
​
Be aware that if the income made off your land is greater than the "incidental income" threshold stated in your homeowner's insurance policy, then you are considered a business.
Protect the Livelihood of Your Farm or Ranch
Ensure the livelihood of your property by calling our office. We will discuss insurance policies with you for your Colorado farm or ranch. Farming and ranching contains plenty of high-risk liabilities. Any number of problems can arise to seriously affect operations, or even lead to the farm or ranch being temporarily shut down. Give yourself and your property the defense it needs. By having insurance today for your farm or ranch, you ensure your property's future.
"Inland marine" provides coverage for products, equipment, and materials that are transported via truck, train, or boat. Hence, the peculiar name. As farms and ranches raise and provide goods (crops and cattle are prime examples) that need to be transported, inland marine protects your business property. Inland marine can also protects other highly valuable property such jewelry, tack, grain, hay, livestock, and more.
Auto coverage applies to ranch vehicles, such as tractors, trailers, farm/ ranch trucks, etc. Many farms and ranches have experienced unfortunate incidences involving ranch vehicles, leading to both emotional and legal damage. Auto coverage through farm and ranch insurance provides comprehensive, collision, and liability policies. Our office can provide you custom Auto Coverage for your farm or ranch property. Some optional coverages are theft rental reimbursement, special equipment, rental expense, accidental death or dismemberment, and more.
Umbrella policy provides additional liability coverage. As there are so many factors on a farm or ranch that present serious liabilities, having an Umbrella policy is ideal. This coverage is especially good to have if you employ ranch hands. In the event of serious injury or death, you and your property will be further protected.
Living and working on a farm or ranch is rewarding, but also poses many inherent risks. From dealing with livestock, dealing with Colorado's extreme weather, to operating machinery, make sure you are protected from damages should another individual suffer injury or death on your property. Our liability insurance takes all these unique risks in mind by offering standard coverages for bodily injury and property damage. An example: your neighbor has offered to help feed your horses; he suffers a painful kick to the shoulder; liability insurance will protect you against damages.
Common Farm and Ranch Insurance Misconceptions
Here we dispel common misconceptions about farm and ranch insurance to help you better understand policies.
Myth #1: Farm and Ranch Insurance Coverage is Standard
As every farm and ranch is unique in its operations, location, needs, and liabilities, farm and ranch insurance coverage and policies simply cannot be standard. Our team thoroughly examines your property's needs, assets, and liabilities to provide the best coverage.
Myth #2: Farm and Ranch Insurance is Too Expensive
In reality, farm and ranch insurance is relatively inexpensive. Don't let this assumption stop you from protecting your property and operations. There are also government subsidies that can help offset the cost of coverage.
Myth #3: Leased or Rented Property for Ranching Purposes Doesn't need Ranch Insurance
If you lease or rent your property for agricultural operations you should still consider insuring it to protect yourself against liability. This applies even if you yourself do not engage in any farming or ranching of the property.
Myth #4: Fencing is Automatically Covered in Farm and Ranch Insurance
Agricultural properties rely on plenty of fencing. However, coverage for fencing is usually not included in the most basic farm and ranch insurance policies. Be sure to talk to our team about a policy extension to protect your property's fencing.